Glen Park is very well-resourced with abundant teaching resources, learning tools, ICT and a library second to none. Our focus is predominantly and unashamedly on Literacy and Numeracy and on using ICT to support that learning.
We have a one to one iPad ratio and the seamless implementation of that into a powerful learning tool for students was the focus of our previous strategic plan.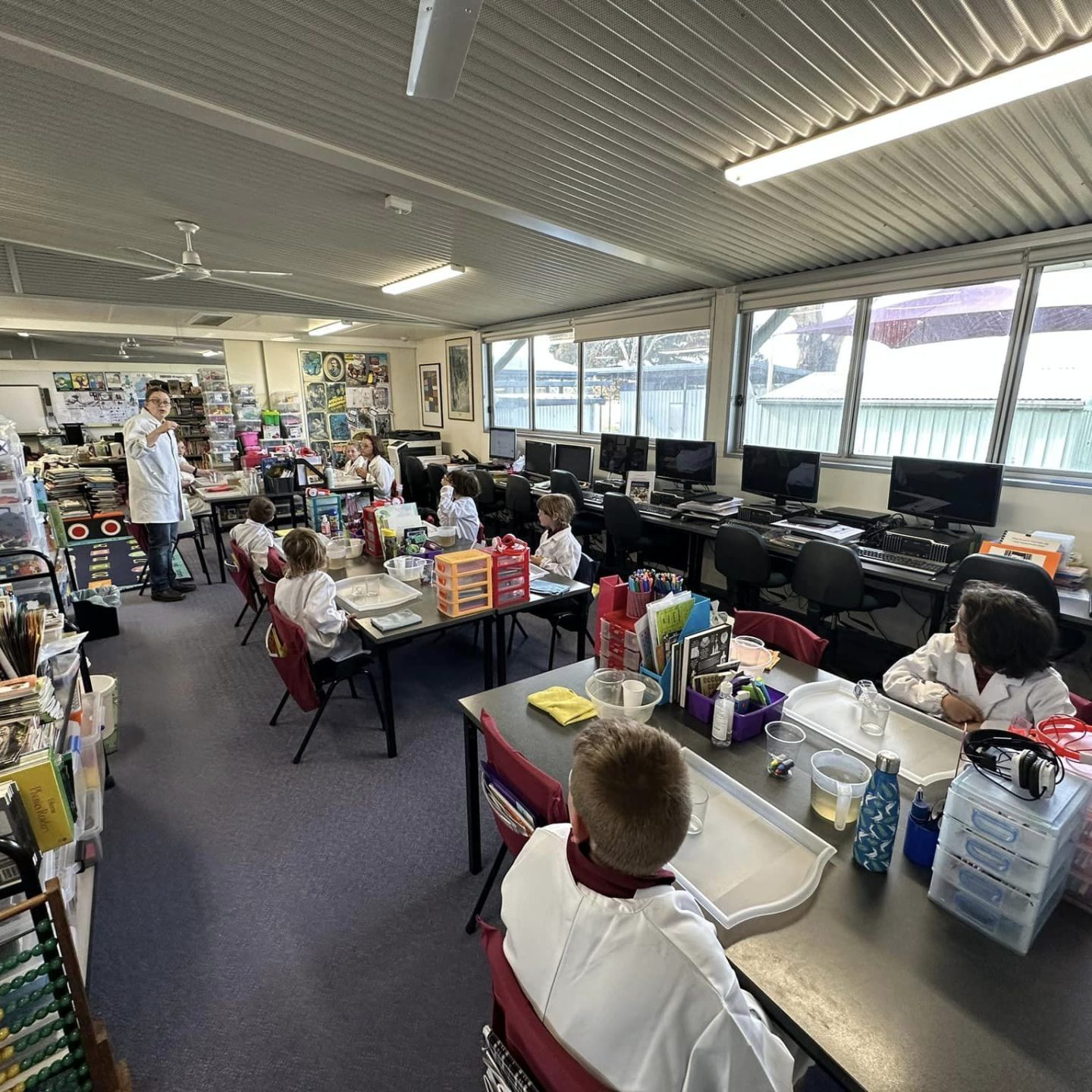 Literacy & Numeracy

We place a strong emphasis on numeracy and literacy which we integrate into general studies.

Lote

We offer a LOTE program for all students.

Kirrily is teaching our students Japanese. We are learning about Japan as well as studying greetings, colours, numbers and writing in Japanese.

We have access to the resources (teaching and material) of our regional MARC Van and teacher, Katie White.

Excursions

We organise four major excursions every year.

a Zoo excursion - Alternates between the three Melbourne zoos, Penguin parade, Ballarat and Halls Gap Zoos and the Aquarium
an arts excursion – we go to the theatre in Melbourne to see a performance (in 2023 it was Mary Poppins)
a science excursion – Often to Science Works but for the next few years we will have full day science incursions by from a scientist from Swinburn.
a history excursion – landmarks across the state, museums, Sovereign Hill.

We also have many smaller local excursions including our term 3 swimming/gymnastics program at the Ballarat Aquatic Centre and a lot more.

All camps (We send students to Somers every second year) and excursions are free for our students.

We have the MARC Van (mobile library) visit for a day every fortnight and we also offer tutoring (Now extended to 2024-25) and Music Therapy.