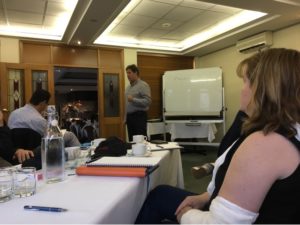 On Friday I attended the Moorabool Collegiate group Small School Conference (We were one of 18 schools attending). The Moorbaool Network started in the 1980s and was originally called the Bungaree Cluster. It's function was to manage shared specialists amongst small schools in the Bungaree area.
Shared specialists were teachers who taught in a specialist area such as science, music or art and travelled to different rural schools to provide their programs. The shared specialist program stopped in the early nineties so the cluster continued but with a different purpose and name (It was renamed
The Moorabool Collegiate Group in 1997), to provide collegiate support to principals and to promote the positive benefits of small school education. The collegiate group has provided a vast variety of activities for professional learning for staff and exciting and challenging activities for students. Glen Park is a proud, founding member of that group.